Coventry Student Accommodation
Looking for student accommodation in Coventry?
Project Student is one of the leading providers of student accommodation in Coventry for students at both Coventry University and the University of Warwick. Our reputation is built on the foundation that we don't just offer great accommodation for a range of budgets and needs, but we provide a safe and friendly Coventry accommodation for students to live and study independently.
Student Living. Elevated.
Coventry Student Properties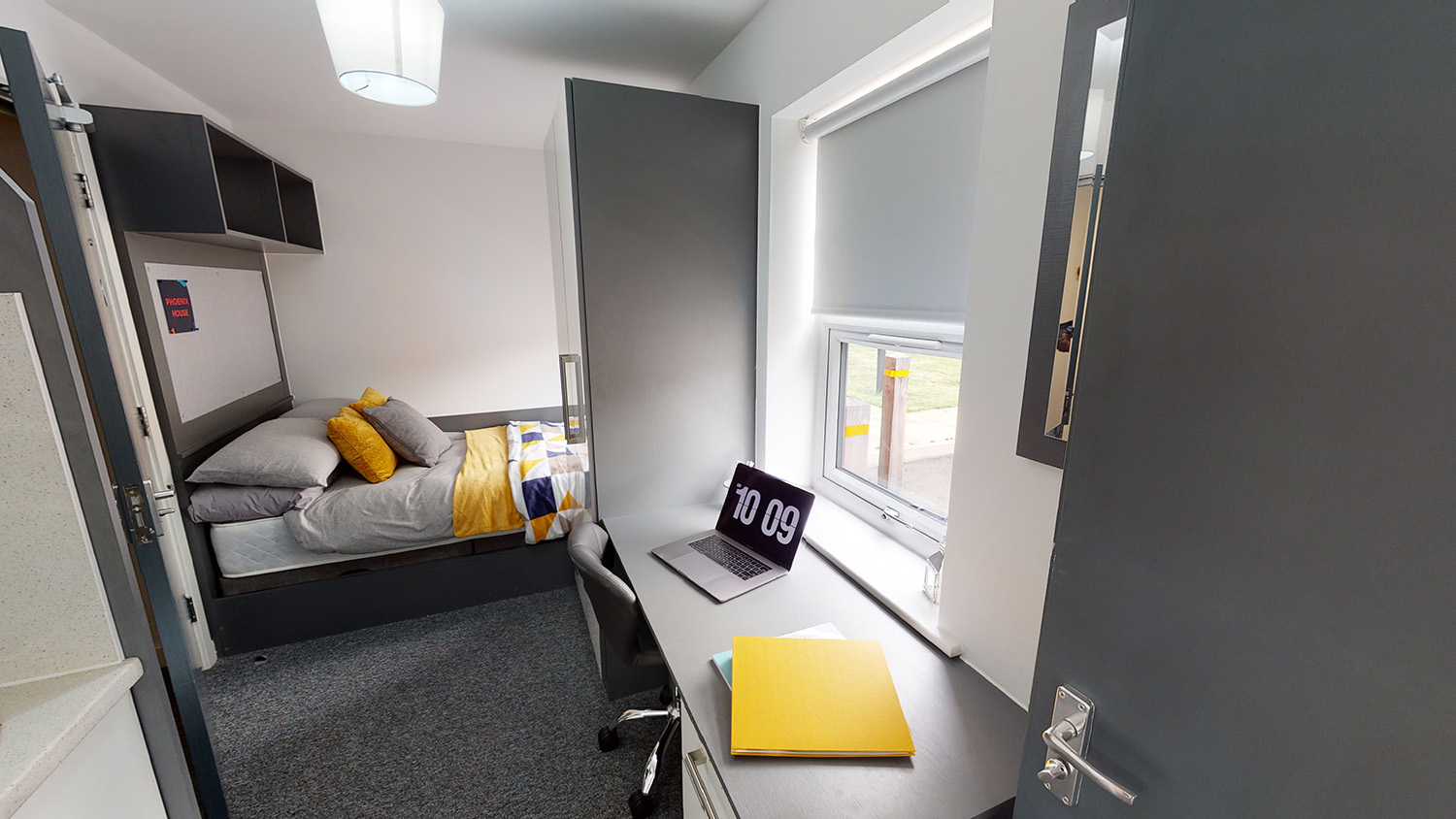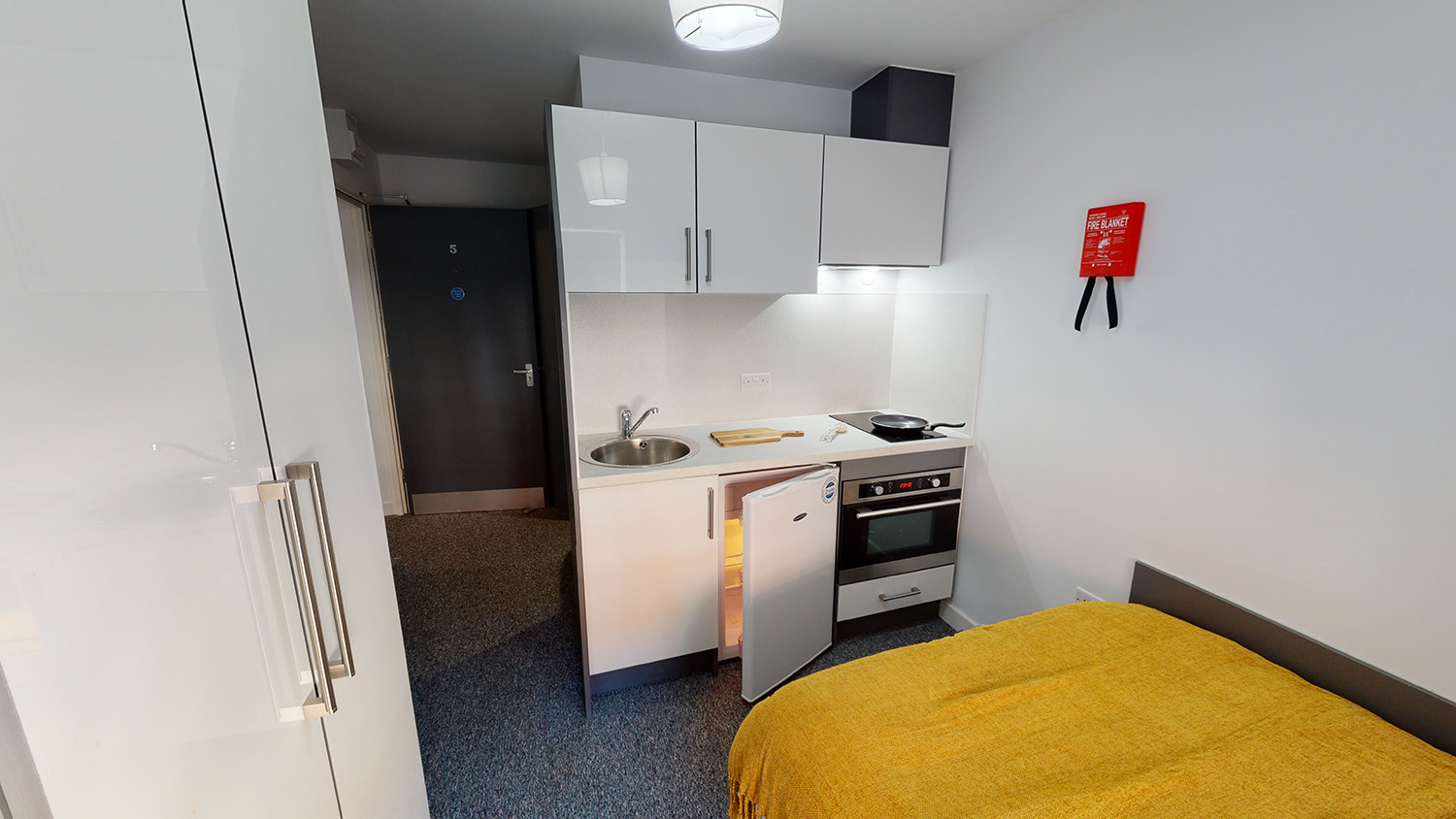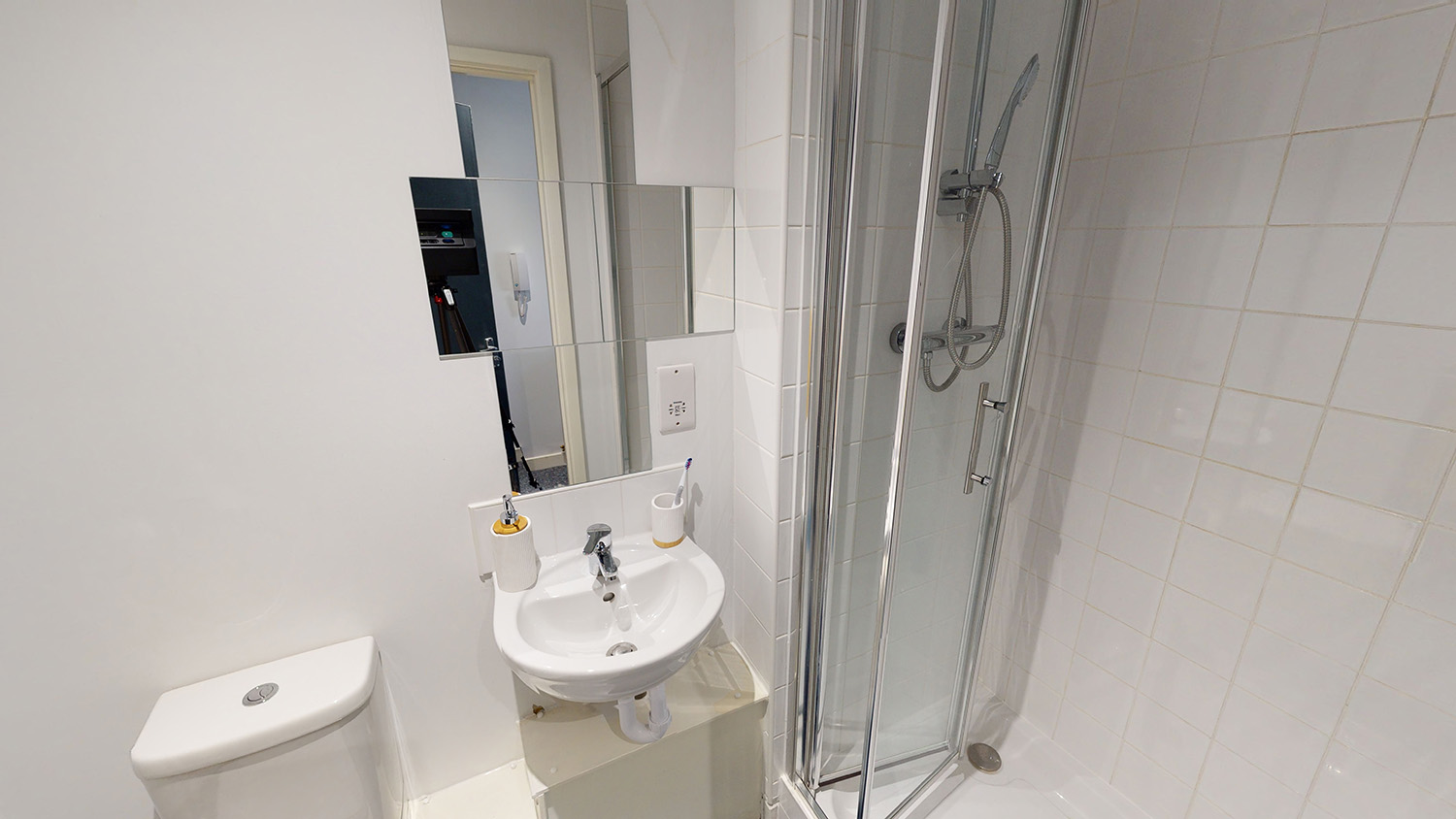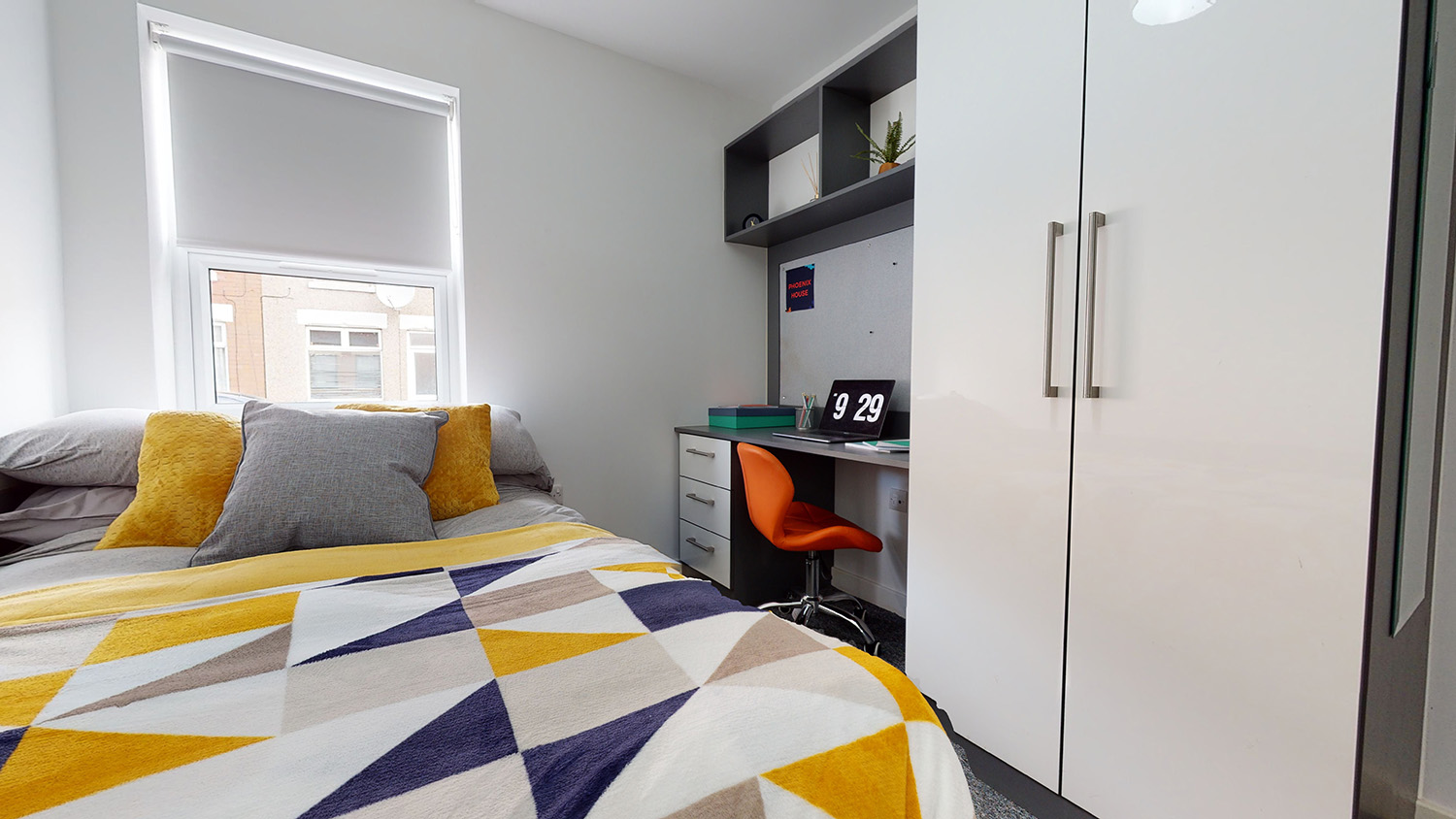 From £135 per week
Phoenix Studios
54-56 Villiers Street, Coventry, CV2 4HP
A small selection of private studio apartments in Coventry, Phoenix Studios offers a community feel with a communal garden.
Features: Communal garden. Car parking* and Bike storage. Laundry facilities. Bills inclusive. Secure entry.
Double occupancy: No
Distance to:
Coventry University: 14 min (0.7 mi) walk
Supermarket: 13 min walk
City centre: 28 min walk
Train station: 38 min bus ride
Contract Start: 2nd September 2023
Contract End: 23rd August 2024
Contract Length: 51 weeks
Arrange a viewing
View Property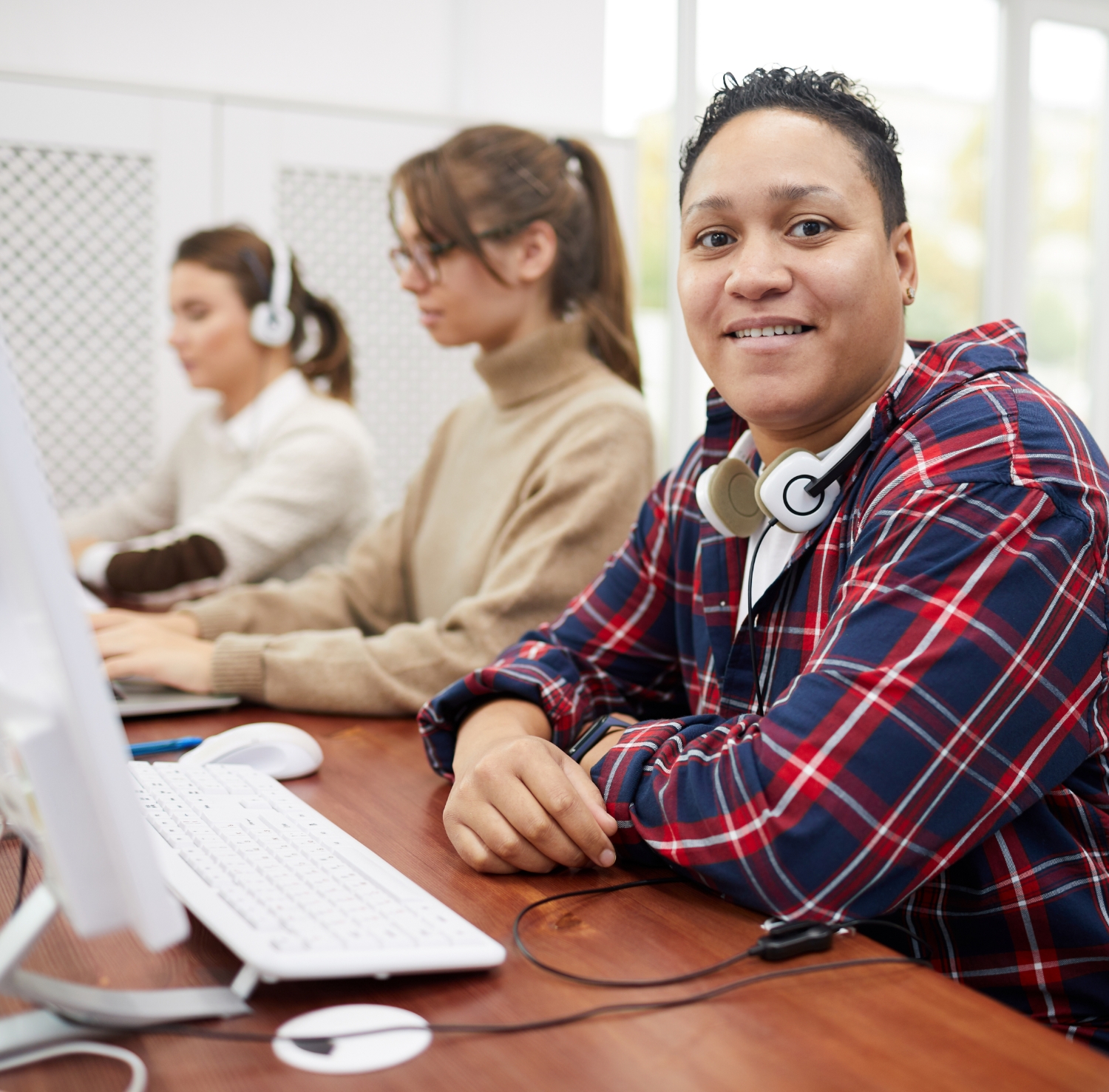 Enjoy Student Life With The Best Accommodation In Coventry For Students
When you think of the best places to live and study, Coventry might not automatically spring to the top of your list. However, this unpretentious Midlands city is an absolute gem of a place to be a student with its mix of industrial history, lively nightlife and multicultural vibes.
Whilst the old cathedral ruins still exist as a reminder of the infamous WWII bombing that Coventry suffered, the 'new' cathedral is an incredible building with modern and beautiful charm. In fact, Coventry was named 'City of Culture' in 2021 and remains a symbol of hope and peace, welcoming a diverse population from all over the world.
As for things to do, the Herbert Art Gallery is free to visit and a stroll along the canal won't cost you anything either. Coombe Abbey offers lush green space or if it's food or fun you're after, you'll find everything from affordable cocktails to pizza to street food in the city centre. The nearby Coventry Building Society Arena (formerly named the Ricoh Arena) attracts top names in live music and is sure to offer you an unforgettable night out. At the best place in Coventry, get private student accommodation and the best student accommodations in Coventry.
Coventry Universities
Coventry University – Intriguing stats and highlights about Coventry University and the lively city of Coventry!
Did you know that Coventry University is considered one of the top universities in the UK? Not only does this institution offer excellent academic programmes, but it also boasts some of the most innovative facilities you'll find anywhere. Whether you're interested in engineering, business, or art and design, the university has a programme that will suit your needs. And it's not just academics that make Coventry Uni special. The student life here is also vibrant, with plenty of opportunities to get involved and make friends. All in all, this is the perfect university for students who want to get the most out of their academic and social experiences.
If you're seeking a city with a captivating history and plenty of activities, Coventry is definitely a must-visit for students. Considered the birthplace of St. George, the patron saint of England, Coventry is also renowned for its contribution to the world of bicycles, thanks to John Kemp Starley and his revolutionary invention, the Rover safety cycle. The city's past includes the unfortunate destruction of Coventry Cathedral during World War II, but exploring its remains and the accompanying story remains a fascinating experience. For car and motorcycle enthusiasts, the Coventry Transport Museum houses the largest collection of British-made vehicles globally. Consider studying at Coventry, where your next adventure meets education!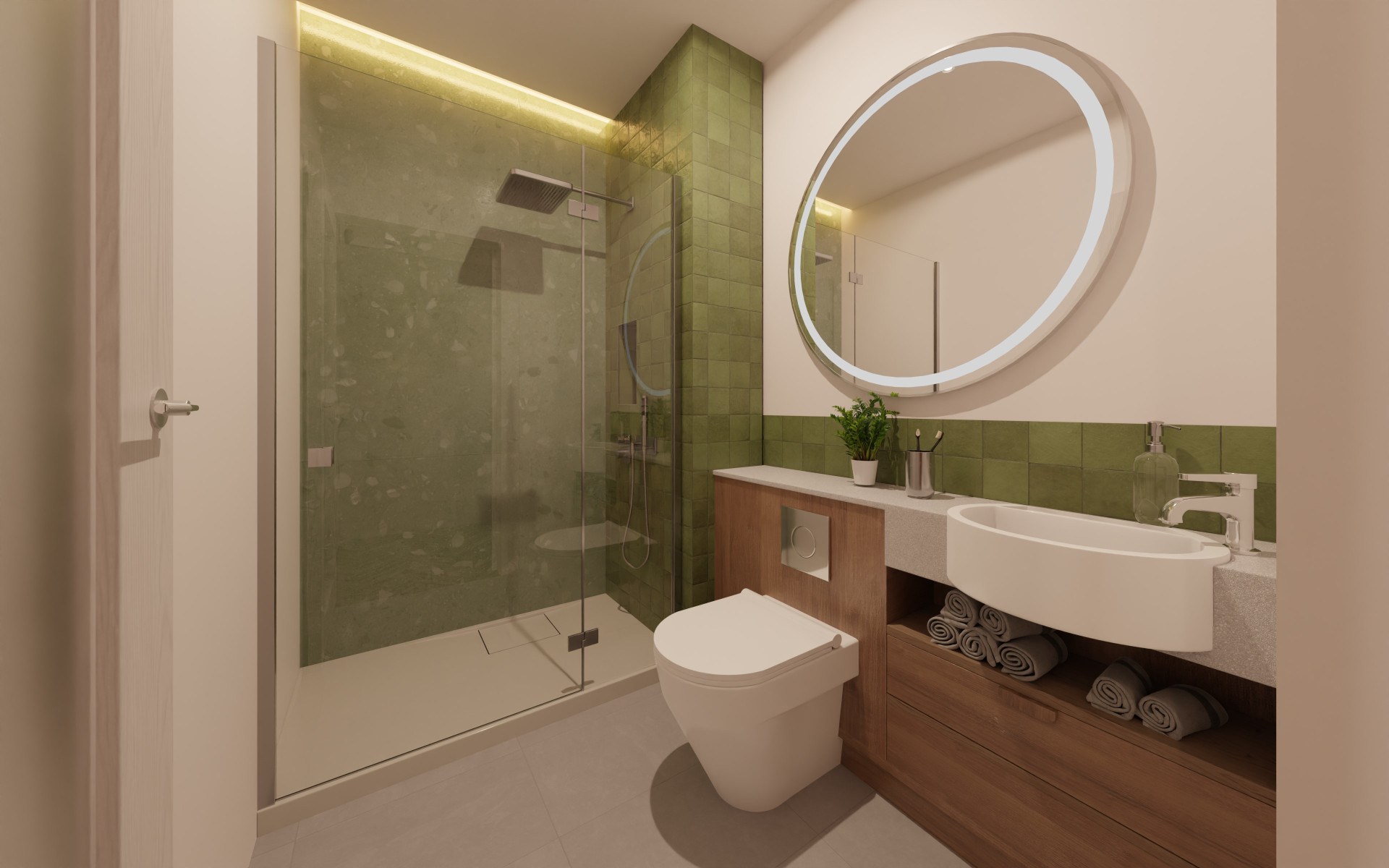 Looking for student accommodation in Coventry?
Phoenix Studios – The Ultimate Student Accommodation In Coventry!
Searching for private student accommodation in Coventry? Look no further than Phoenix Studios! Project Student's purpose-built student accommodation offers a vibrant community feel, complete with a communal garden where you can socialise and relax. With CCTV and 24-hour call-out security, we prioritise your safety and well-being.
At Phoenix Studios, you'll experience the best student living has to offer. Our all-inclusive rent covers all bills, so you can focus on your studies and enjoy university life. Plus, our prime location near the city centre puts you just minutes away from local universities.
Don't settle for anything less than the best. Choose Project Student for your student accommodation in Coventry today!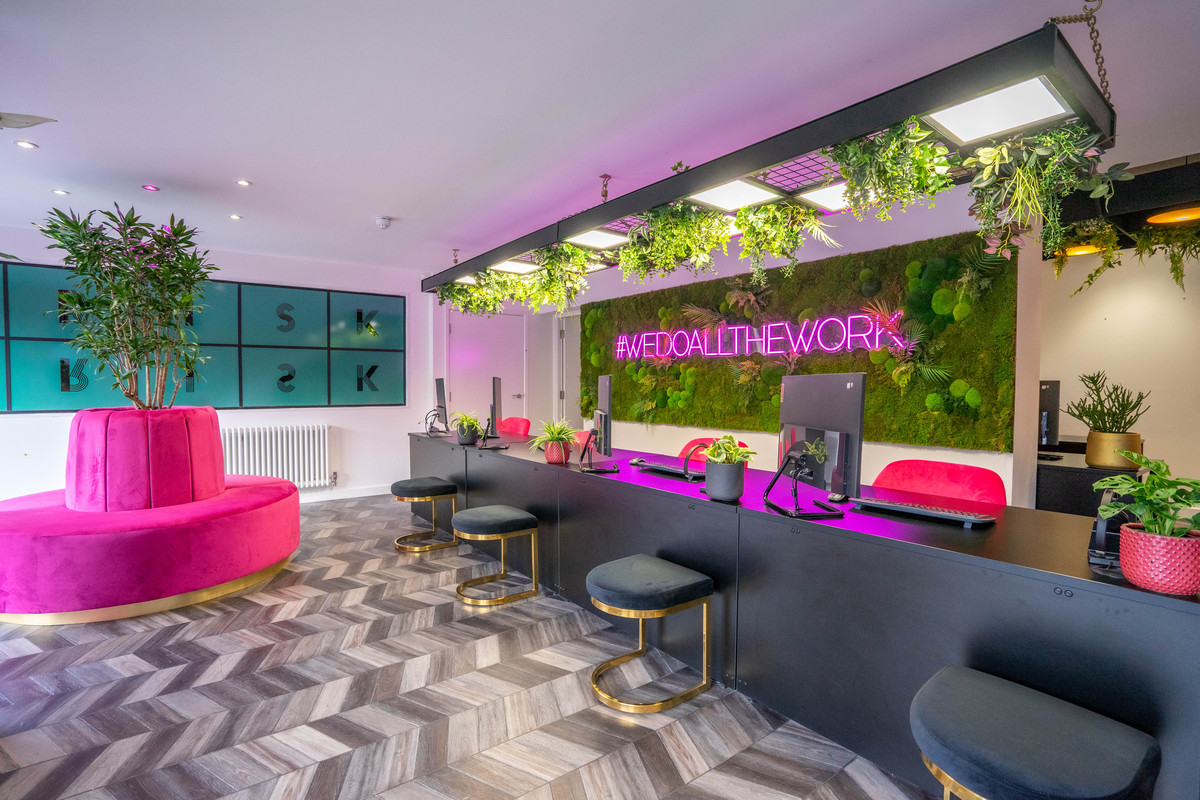 Why Project Student?
At Project Student, we specialise in providing purpose-built private student accommodation across the UK. We believe in offering you a personal and attentive service that's at the core of what we do. Looking for private student accommodation in Coventry? You're in luck!
Our residences are designed to simplify your life and let you focus on the things that matter. We prioritise your safety, security, and comfort, always ensuring that you feel at home. We'll be there for you when you need us, but we won't get in your way when you don't.
Passionate about students and property, it's in our DNA. We believe it's a winning combination. Are you ready to be a part of it?
Welcome to Project Student. We're excited to have you as part of our community and can't wait to call you home!
Handpicked by our team and our student residents, this guide to the city will ensure your time studying in Coventry is one where lasting memory will be made.   
Coventry is one of the busiest cities in the UK, with a thriving night life, culturally rich attractions, and award-winning restaurants. Located just one hour from London by train and 20-minutes from nearby Birmingham, Coventry is well connected to the rest of England. At the best place get the best accommodations for students in Coventry.
Did you know? Coventry was nominated the UK's city of culture 2021. This recognition is given from the Department for Digital, Culture, Media and Sport and the city will keep this title until 2025. Its innovation in the transport industry and history of activism are just a few reasons why this city has been recognised with this remarkable title.
Our top picks!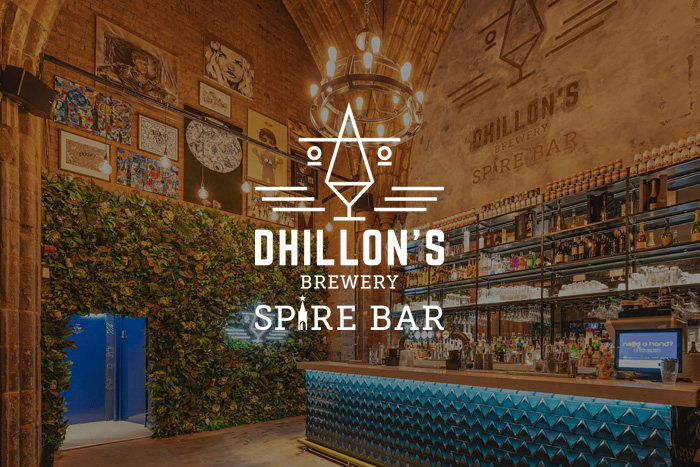 Social
Dhillon's Spire Bar serves beer from Dillhon's brewery, as well as your standard beers and lagers, soft drinks and cocktails.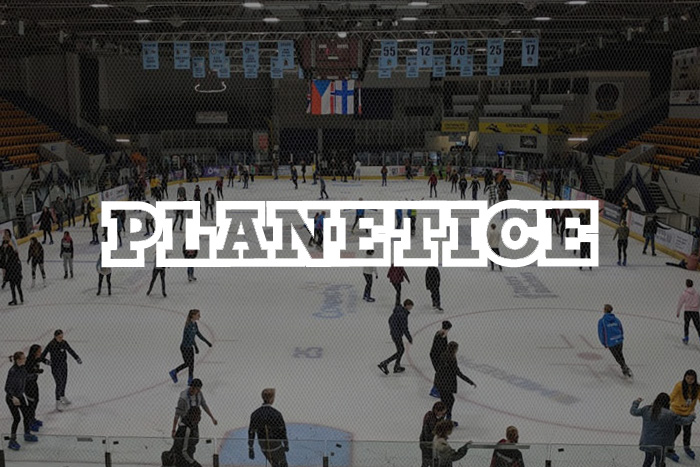 Entertainment
Planet Ice is home to different events, such as ice hockey matches, theatre performances on ice and much more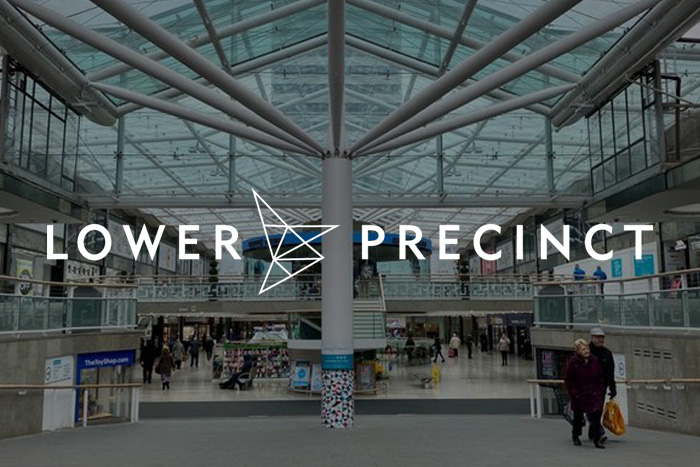 Shopping
Lower Precinct shopping centre is the most loved in the city, compromising over 25% of the city's centre's retail stores.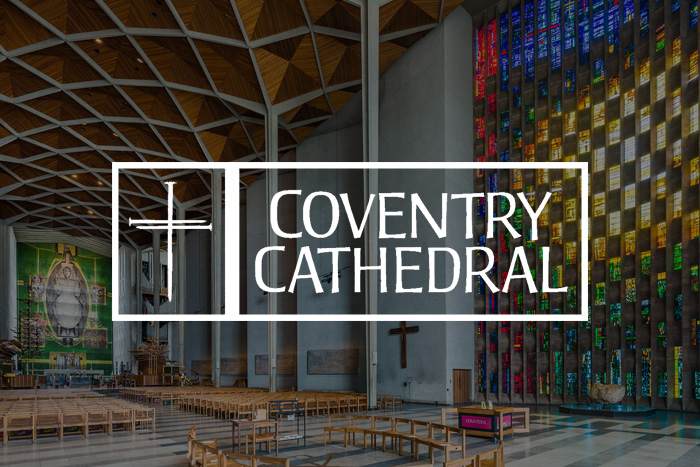 Explore
Coventry Cathedral was originally built in the 14th century but got bombed almost to destruction during Second World War and has since been partly redeveloped.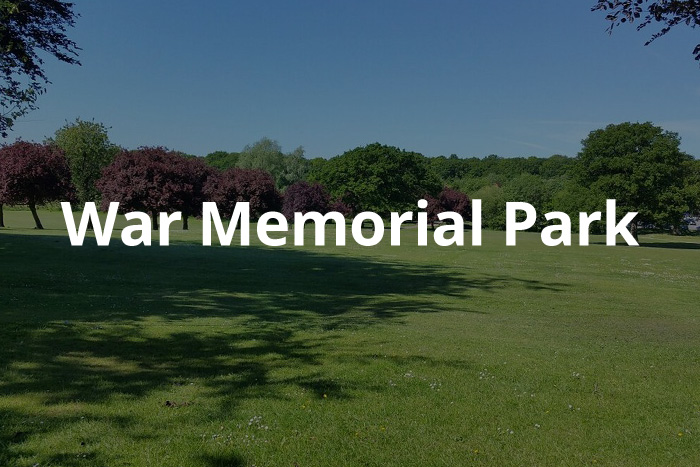 Outdoors
War Memorial Park is divided into two areas: the formal garden with the War Memorial and the sports areas.
Explore more on student life in Coventry in our…
Common Questions
WHERE IS THE BEST PRIVATE STUDENT ACCOMMODATION IN COVENTRY?

If you're looking for the best private student accommodation in Coventry, let us spill the beans — the 18-room Phoenix Studios is an absolute gem! We might be a tad biased, but we're pretty sure you'll be pleasantly surprised at what it has to offer! It's less than 15 minutes walk to the university and offers student studios of generous proportions at a very affordable price.

These student studio flats in Coventry are newly built and come in silver, gold or platinum options. Each has its own kitchenette with a fridge, freezer and microwave and you'll also have the bathroom all to yourself. As for paying for bills, it's very easy to budget since they are all included in the price, including superfast broadband.

As private student accommodation in Coventry goes, Phoenix Studios ticks all the right boxes. You can walk to the city centre in under 30 minutes, you're half as far to the nearest supermarket and the train station is only a short bus ride away. You'll also feel safe and secure since the building has CCTV and 24-hour call-out security.

Get the best Coventry accommodation for students with Project Student.

What's it like living as a student in Coventry?

Coventry is a welcoming city for students and getting around is incredibly easy and affordable. Use the local bus network or get on your bike to take advantage of Coventry's network of cycling lanes and canal pathways.

Unlike some other sprawling cities, Coventry is a place you'll soon get to know. From weekends chilling out in some of its lovely green spaces to exploring nearby Stratford-on Avon and Warwick to your best nights out, the city has something to offer everyone.

Get the best Coventry accommodation for students.

Where to find private student accommodation in Coventry in close proximity to the University and city centre?

If you want to live amongst lots of other students, Chapelfields is a popular area. The university isn't far from here and you'll find plenty of local amenities nearby. Earlsdon is another popular spot for student accommodation in Coventry's city centre where you'll be close to all the action.

You'll find Phoenix Studios on Villiers Street, which is only 10 minute's walk from the main city centre. So what are you waiting for? With Project Student on hand to help with all the practical details and smooth your way, your best student accommodation in Coventry is only a call or email away.

Get in touch on +44 333 050 0099 or email hello@projectstudent.co.uk.
Got a question?
Our friendly team are here to help whether it be in person, over the phone, or via email.
Get in touch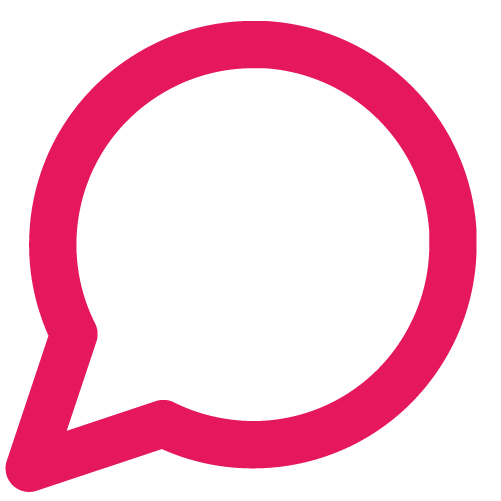 Back to top