Helping make your time at University unforgettable
Project Student are here to help provide you with an unforgettable experience at University. We've compiled this guide to provide you with all the information you should require to make your stay in your new home as stress free and enjoyable as possible.
1 – Contact Information
It is your responsibility to ensure that you keep us up to date with any changes to – personal information, including mobile numbers and email addresses. Please send us an email with any changes throughout your tenancy to hell[email protected], Referencing your tenancy and full name. If you do not keep us updated, you could miss out on important information that we may need to communicate to you.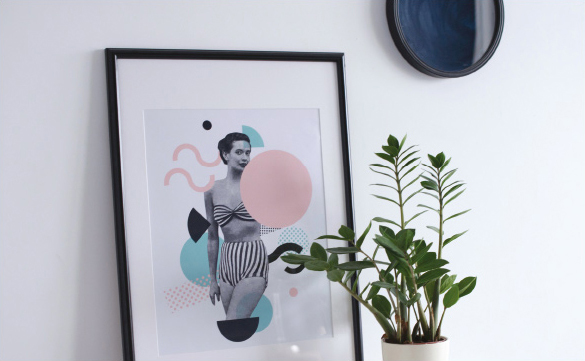 2 – Rent and Holding Deposit
Rent must be paid in line with the schedule found on your tenancy agreement, unless otherwise agreed in writing with your Landlord or with us.
For properties managed by Project Student, your rental payments will be to us, the agent. For properties managed by your Landlord, your first rental payment will be paid to us, but subsequent payments will be made directly to your Landlord. Any landlord details required will be provided when necessary.
Late rental payments will incur charges at 3% above the Bank of England base rate of interest after 15 days of the due date.
It is the tenants' responsibility to meet their rental payments. Should you be struggling to do so, you must contact us immediately. We may accept late rental payments due to exceptional circumstances, but this decision is wholly at the discretion of the manager.
The holding deposit paid at application stage is only refundable within the first 15 days if the tenancy agreement hasn't been agreed by both parties, after this time the holding deposit will be non-refundable. For cancellations please refer to our Holding Deposit & Cancellation Policy (available on our website or through the office).
3 – Inventory Information
There will be an inventory included within your move in pack (usually emailed to you in advance). This is a detailed list of the items in the property and the general condition throughout.
You will need to check off the condition and the items that are detailed in the inventory and return it within 7 working days with any differences (if any) that need to be amended. We will need your comments to be as descriptive as possible so phrases such as 'marks on wall' are not acceptable. You will need to be elaborative and provide us with the exact location of the damage and size and we recommend including a photograph.
If you do not return your inventory to us within the timeframe given, you may be held accountable and charged for damage that you might not have caused.
4 – Maintenance
Reporting maintenance issues
It is the tenants' responsibility to report any maintenance issues directly to us for any managed properties. This can be done through the PropertyFile application (ask us for further information) or by emailing [email protected]. Failure to report these problems when they occur could end up in charges to tenants and potential delays in repairs.
Repairs
You will be given at least 24 hours' notice if repairs have to be made at the property, unless in case of emergency or another timeframe is agreed with the tenants. Contractors will usually be given keys for access, so you do not normally need to be present. Only trusted contractors will be used for repairs at our managed properties.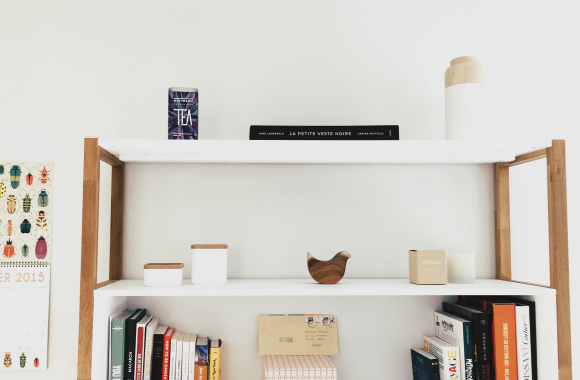 Condensation and Mould
During the colder months condensation and mould can become prominent in your property and cause an unpleasant living environment. They form due to a variety of reasons including drying your clothes inside (and on radiators) without opening a window and having hot showers and baths and leaving the extractor fan off.
We always recommend that during these periods you dry your clothes outside (when possible), leave your windows open slightly (on a catch to keep them secure) and make sure your bathroom extractors are on when you're using the bathroom. This will help to prevent mould growth and ensure that at the end of the tenancy we aren't complaining about the green walls in your house!
Tenant responsibilities
There are many issues that are reported to maintenance that are actually the responsibility of the tenant. A list of the most common are below, though this list is not exhaustive:
Broken lightbulbs
Vacuum cleaners (where provided) that become blocked or need a replacement bag
Showers or sinks blocked by hair
Toilets blocked by excess paper or sanitary products
Tripped electrics
Any issues submitted to maintenance that are tenant responsibilities may incur a call out charge and a labour and/or parts charge.
5 – Inspections and Cleaning
It is the tenants' responsibility to keep all areas accessible by keeping them clean and tidy. Basic cleaning equipment may be provided in your accommodation for you to use, or you may be expected to provide these for yourselves. Rubbish accumulation and dirt in your accommodation can lead to health risks and must not occur. Where applicable, outside rubbish and recycling bins must be used and emptied regularly. Please do not leave rubbish bags in your accommodation or anywhere on the premises, unless inside a designated bin.
Your accommodation will have been cleaned before your move in, so please keep it in this state throughout your tenancy.
Inspections will be carried out periodically throughout your tenancy. You will be given prior notice but in most cases you will not need to be present. Any problems found will be discussed with you via phone or email. Where these problems are severe, you may be issued with a notice instructing you to improve on these problems. Where these problems are not rectified before the next inspection, we may have to instruct contractors to enter the property to rectify these. Costs incurred to us by instructing contractors will be charged directly to the tenant.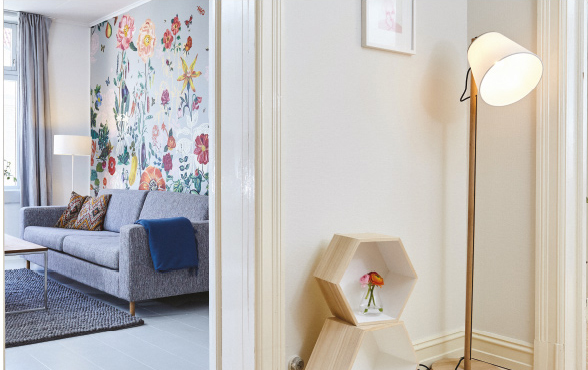 Project Student are here to help provide you with an enjoyable stay during your time at University.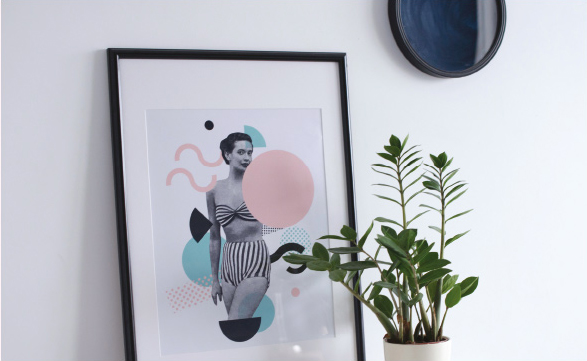 6 – Personal Insurance
Project Student accepts no liability whatsoever for damage or loss to the property or its furniture, fixture and fittings. To ensure that your own personal possessions can be replaced or repaired in case of damage or loss, we recommend that you take out appropriate contents insurance to cover your items.
In addition, where damage or loss occurs to the property, its furniture, fixtures and fittings as a result of negligent actions by the student, the cost of the replacement/ repair will be charged to the students. Costs for accidental damage can be excessive and therefore we recommend adequate insurance cover is in place.
We highly recommend that all students are vigilant when it comes to security! Remember to keep your houses locked, even when you're inside and to keep all windows on latches and valuables out of sight. It only takes a thief 30 seconds to enter your home and then you could be missing your laptop or phone.
7 – Council Tax
So that you don't incur Council Tax charges please ensure that you provide the council with a Certificate of Registration or Council Tax Exception Certificate which is usually provided by the Registry Building at your university.
In addition, to avoid unnecessary invoices being produced please email [email protected] your Student Number so these can be logged for reference.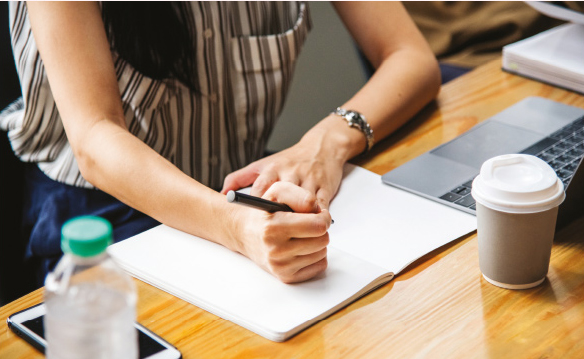 As part of your tenancy, you may have had to pay a deposit. Where tenancies are managed by us, these are held with the Tenancy Deposit Scheme, or TDS. This is a government approved deposit holding scheme that ensures protection of the deposit. You will be provided with the protection certificate within 2 weeks of your move in date.
Where deposits are held by the landlord, they may use a different scheme and you should speak to them directly to confirm registration.
The deposit is taken as security in case of damages to the property found throughout or at the end of your tenancy. Where damages have been done, we will have photographic evidence of these and money will be taken from your deposit appropriately and fairly (in line with the relevant Deposit Protection Scheme Standards).
We understand that while living in your student home, you want to personalise your room and the house to make the property feel homely. While we're all for this we need to make you aware that if you put pins in the walls, blue tac around your bed or cause any other damage, you may become liable for the cost to rectify these small issues.
It's always recommended using non damaging techniques to personalise your property, this way at the end of the tenancy you won't be liable for any additional costs.
9 – Noise Pollution
Regardless of who your neighbours are, you must be considerate to those in the community around you. This includes, but is not limited to, excessive noise. This is highly pertinent at night. There are clauses in your signed tenancy agreement relating to noise, so please review these.
10 – TV Licence
If your flat includes a TV, or you have your own, you must purchase a TV Licence. This covers your whole household. Failure to pay for a TV Licence whilst watching TV could result in large fines. To purchase a TV Licence, or for further information, please visit www.tvlicensing.co.uk
Return of keys
If your tenancy ends on 28th June, your keys must be returned by 12 noon on that day to avoid charges, unless otherwise agreed in writing. Your keys can be returned any time or any day before this time, as long as you have fully moved out.
If you plan to return your keys at a time when the office is closed, please post your keys through the letter box in an envelope clearly stating who they are from and where they are for. We do not accept any responsibility for keys returned during hours of closure.
Closing Inventory and Return of Deposit
Once all keys have been returned, we will conduct a closing inventory at the property (Managed Properties Only). Any changes from the opening inventory will be noted, and deductions may have to be made from your deposit.
Once we have agreed what/ if any deductions are required from your deposit (within 10 days of the end of the tenancy), we will speak to you regarding this during the last 4 weeks of your tenancy.
End of Tenancy Responsibilities
To avoid further deductions to your deposit, please leave your accommodation in the state it was before move in.
This includes, but is not limited to:
All rubbish, food and other debris must be removed from all rooms within the property.
Carpets must be thoroughly vacuumed, and all stains removed before moving out. Hard flooring or vinyl must be thoroughly swept and mopped.
All kitchen and bathroom surfaces and cupboards must be cleaned and, if any damage was done to them, repaired.
All marks on walls must be removed. This includes blue-tac marks.
The cooker must be cleaned inside and out. If applicable, this includes all hob surfaces and oven racks etc.
The fridge/freezer must be defrosted, cleaned and turned off with the door left open to avoid mould build up. If you are unsure about how to do this, please contact us.
Any furniture that you have added must be removed unless written agreement has been given to you to leave these at the property. Any furniture provided must be left at the property and cleaned.
Where applicable, all shower screens and ceramic surfaces should be cleaned and all limescale removed. Plugs should be free of blockages.
12 – Complaints
Project Student is a trading name for Oliver Rayns Limited and we aim to provide the highest possible standards of service in the industry.
If you feel that these standards have not been met, please email [email protected] in the first instance.
Alternatively, you can call us on 441164786844 or write to us at:
Oliver Rayns Estate Agents,
106 Queens Road, Clarendon Park,
Leicester, LE2 3FL.
Please also feel free to come into our office to talk with us during opening hours.
We aim to get back to you on any complaints within 14 days in line with our in-house complaints procedures.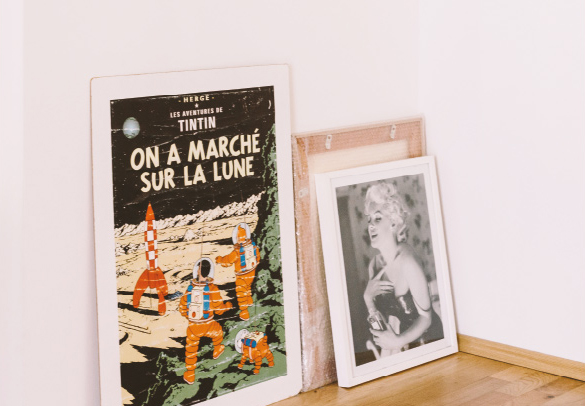 Wishing you the best
Project Student would like to wish you all the best time while studying at university and hope that these are the most enjoyable times of your early years. If we can help and assist in any way please feel free to contact us.