Exeter Student Accommodation
Looking for private student accommodation in Exeter?
Project Student is one of the leading providers of private student accommodation in Exeter for students at the University of Exeter. Our reputation is built on the foundation that we don't just offer great private student accommodation in Exeter for a range of budgets and needs, but we also provide private student studios in Exeter, a safe and friendly place for you to live and study independently.
Student Living. Elevated.
Exeter Student Properties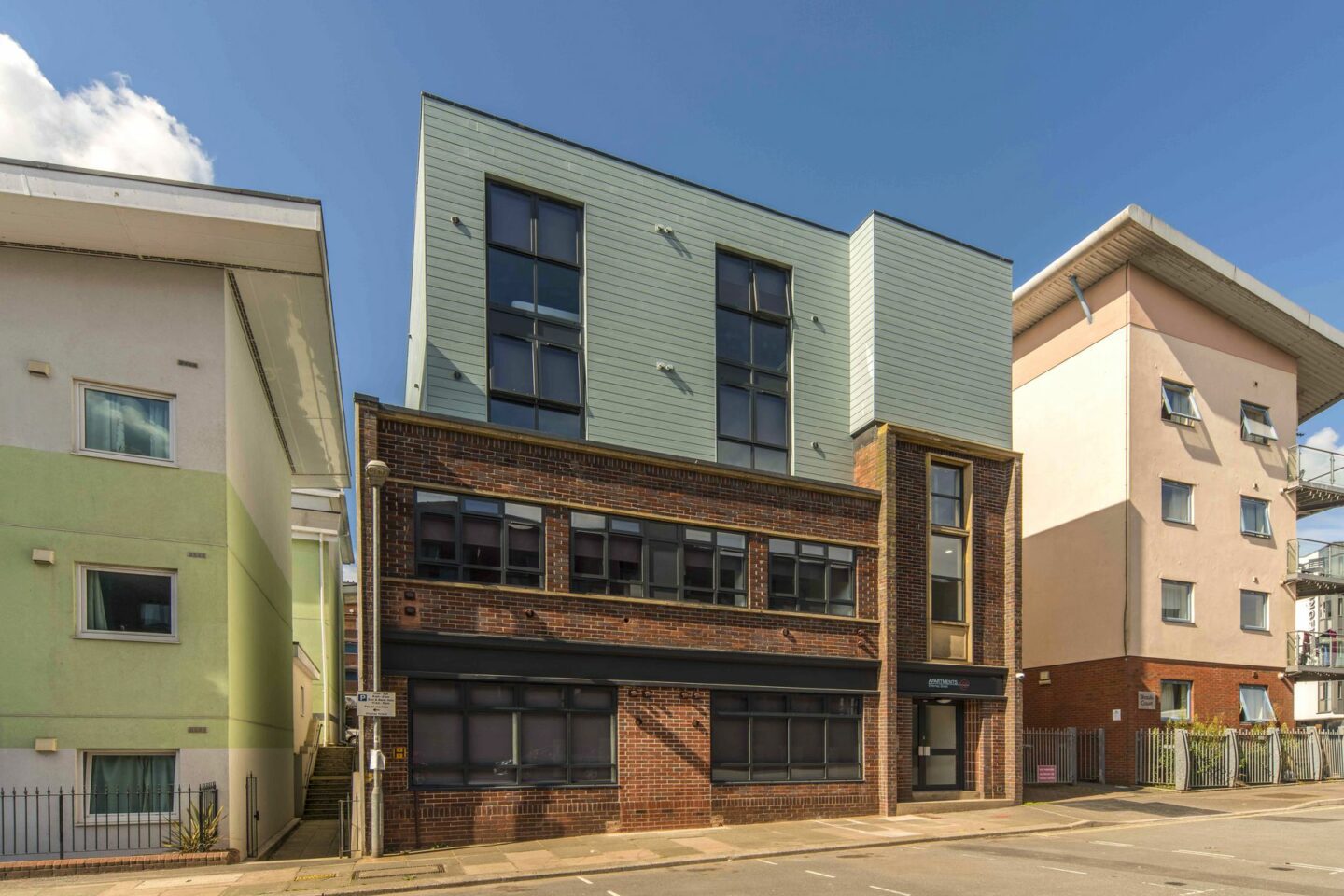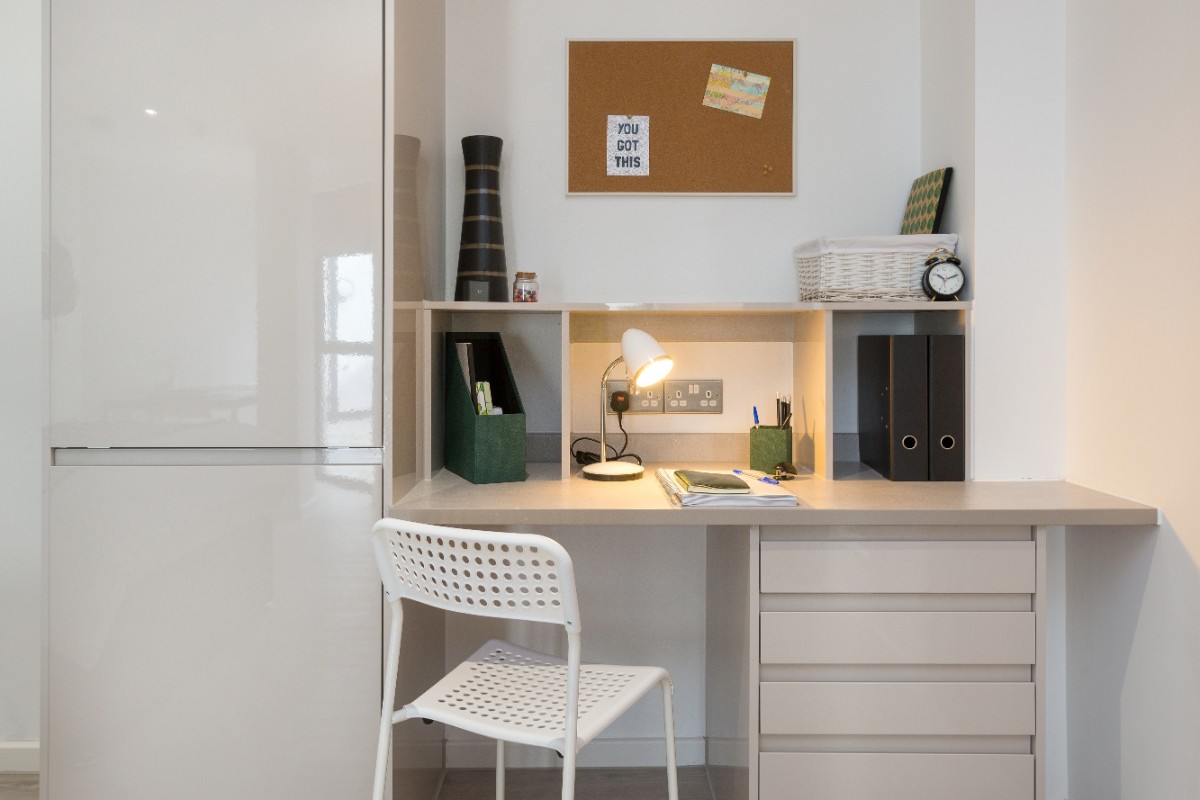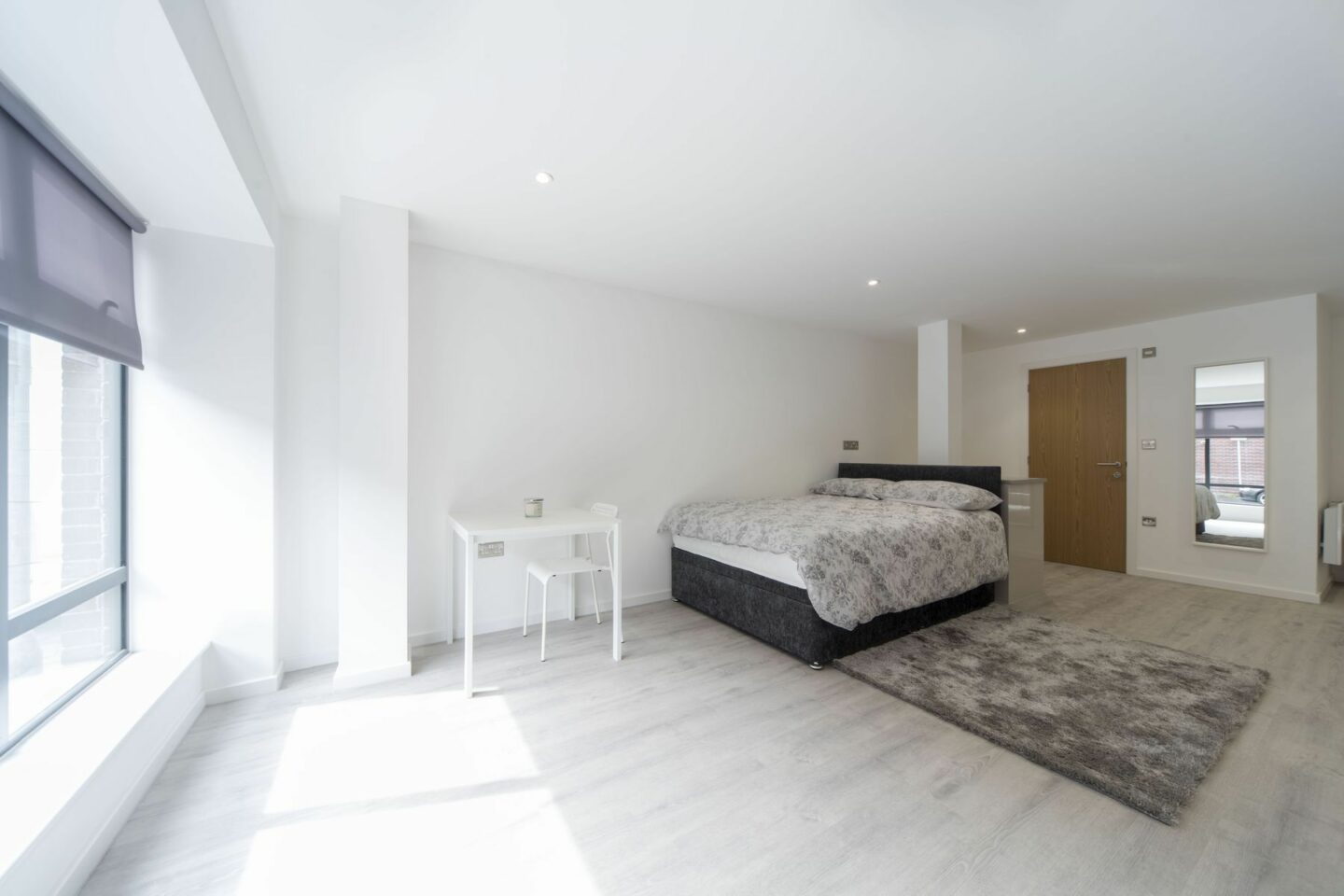 From £225 per week
Verney Street Studios
9 Verney Street, EX1 2FP
Verney Street offers a boutique student living experience consisting of studio apartments, which are of a luxury standard for the University of Exeter students.
Features: Games Room. Bills inclusive. Courtyard Garden. CCTV & Secure entry. Car parking available*.
Double occupancy: No
Distance to:
University of Exeter: 18 min (0.8 mi) walk
Supermarket: 6 min walk
City centre: 9 min walk
Train station: 15 min walk
Contract Start: 16th September 2023
Contract End: 6th September 2024
Contract Length: 51 weeks
Register your interest
View Property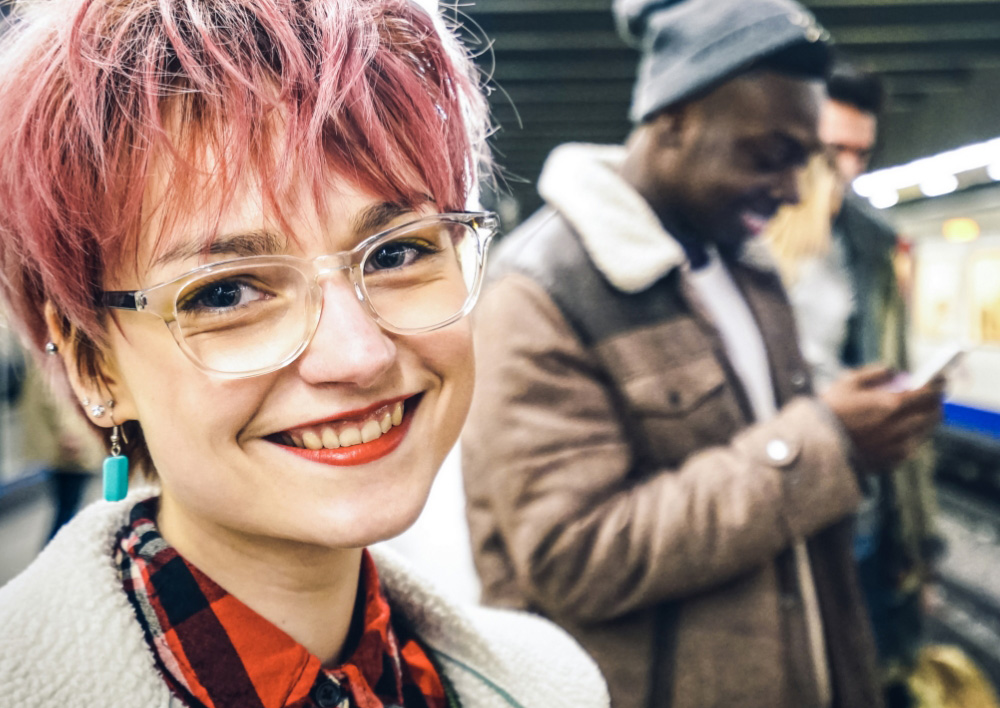 Living student life with the best accommodation in Exeter for students
Exeter, a city renowned for its rich history and vibrant culture, is the perfect location for university students seeking an unforgettable experience. With its stunning Roman walls, intricate Gothic cathedral, and beautifully preserved architecture, Exeter's landmarks offer a fascinating glimpse into centuries gone by. The city boasts an array of museums and exhibitions that allow you to immerse yourself in local history.
Not only does Exeter offer a captivating historical backdrop, but it also boasts a lively shopping scene and an abundance of cafes and eateries that cater to every palate. For university students, commuting is a breeze thanks to excellent transportation links that span the city.
The University of Exeter is a prestigious institution renowned for its academic excellence and supportive community. Students here have the unique opportunity to engage with a diverse range of subjects and immerse themselves in a dynamic learning environment.
Imagine embarking on an architectural adventure through Exeter's charismatic streets or indulging in culinary delights with friends at the city's charming eateries. Exeter truly offers an abundance of thrilling escapades to entertain and inspire. Experience the captivating tapestry of history and culture that Exeter has to offer, uncover hidden gems, and create unforgettable memories that will last a lifetime. Let this captivating city become the backdrop for your exciting university journey. Project Student provides the best private student accommodation in Exeter, near the University of Exeter.
Exeter Universities
Exeter University – Unmissable Opportunities for an Incredible Student Experience!
With its top-notch teaching and research facilities, the University of Exeter is a standout choice for students seeking a world-class education. Located in the picturesque city of Exeter, the university offers a unique blend of urban and rural lifestyles. Students can explore the vibrant city centre with its diverse culture and amenities whilst also having easy access to the stunning landscapes of South West England. Exeter Cathedral, one of the oldest and most famous landmarks, provides a glimpse of its rich history. With a student body of over 32,000, the university is a thriving hub of activity. Whether you are interested in science, engineering, humanities, or medicine, Exeter is sure to have something to ignite your passion.
Exeter University is not just an incredible place to study, but also an awesome city to live in. It has a lively atmosphere, friendly locals, and loads of cool cafes, restaurants, and shops in the city centre. The city also has stunning parks and green spaces for outdoor activities. Exeter hosts cultural events and festivals, offering students a chance to embrace local culture. With academic and social opportunities, Exeter University offers an unforgettable experience for students.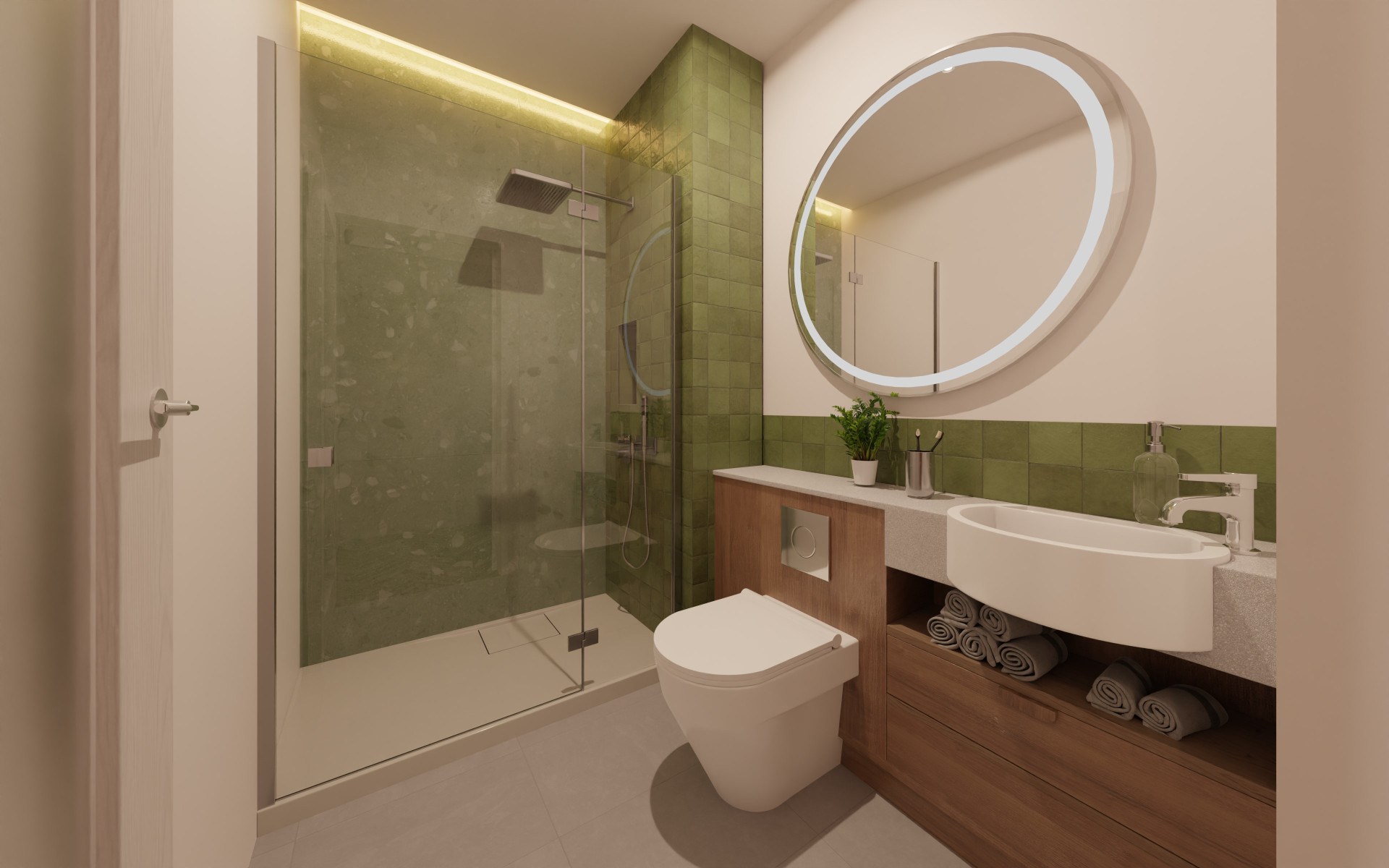 Looking for student accommodation in Exeter?
Live the ultimate Exeter student experience at Verney Street Studios – the perfect choice for comfort, convenience, and community.
Discover the ultimate Exeter private student accommodation at Verney Street Studios, proudly offered by Project Student. Our premium accommodation includes modern amenities like communal space and a courtyard, with the added perk of TVs in every room. Conveniently located near the city centre and buses, it's the perfect choice for students seeking a comfortable and convenient living experience.
When you select Project Student, you'll be treated to exceptional on-site facilities and a dedicated 24-hour call-out service for security, as well as maintenance support. With all-inclusive rent and access to an outdoor area, you'll have everything you need for a memorable student experience. Join us at Project Student and make your time away from home truly amazing!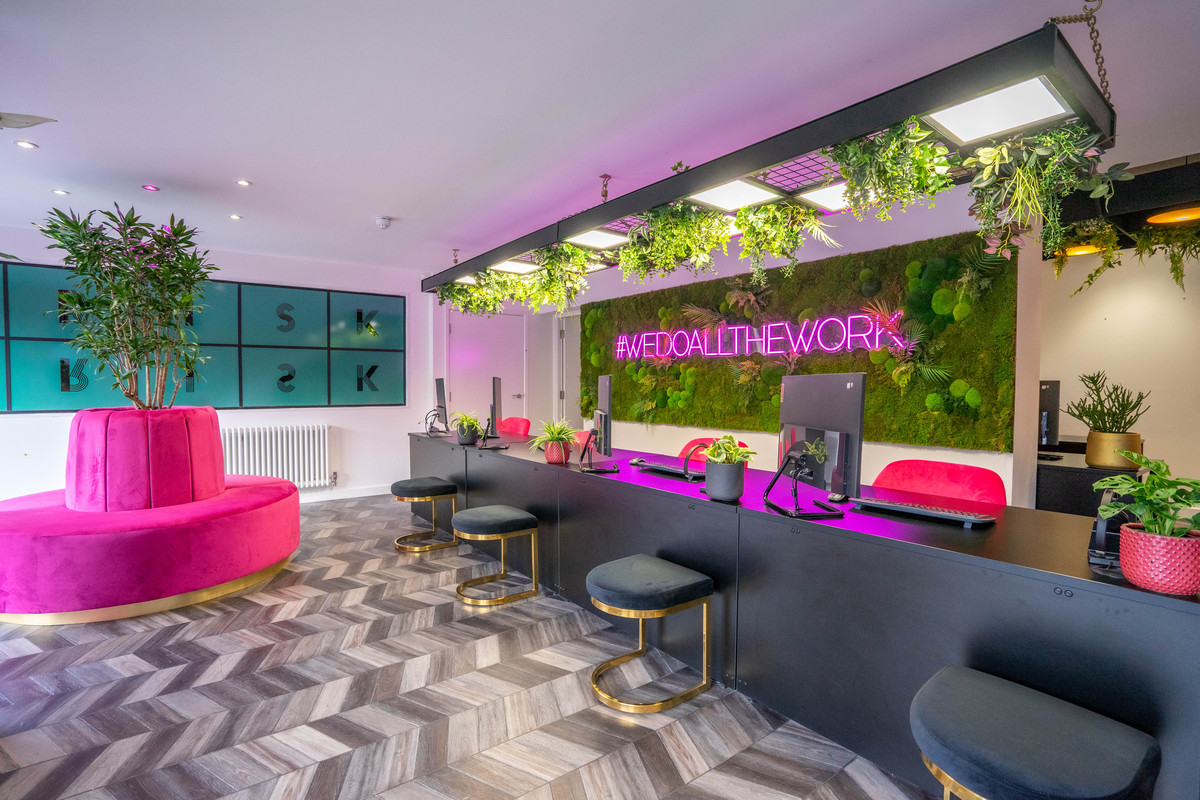 Why Project Student?
We specialise in private student accommodation across the UK. At the core of our business, we value providing a personal and dedicated service to cater to your needs.
Our Exeter accommodation offer an array of features and amenities designed to simplify your life, allowing you to focus on what matters most.
Of course, your safety, security, and comfort are paramount. Rest assured, we're here to assist you whenever you require our help, but we won't intrude on your space.
We can't wait to welcome you home at Project Student, where private student accommodation in Exeter is our specialty!
Handpicked by our team and our student residents, this guide to the city will ensure your time studying in Exeter is one where lasting memory will be made.   
Exeter is a small city with a rich history, that is now reflected in its attractions. One of the most vibrant, attractive, and interesting cities in England, makes it the perfect city to live and study.
Did you know? Exeter is home to the only open to the public underground passages in England. These passages were built to house the pipes that brought clean drinking water into medieval Exeter. 
Our top picks!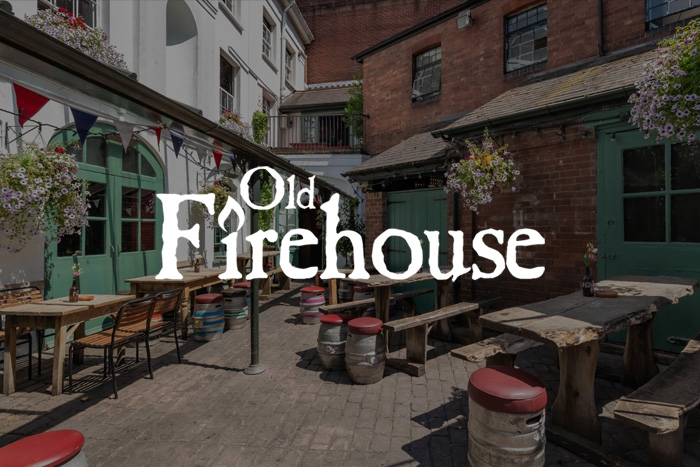 Social
The Old Firehouse is very popular among students and offers a vibrant atmosphere accompanied by food and drinks at reasonable prices.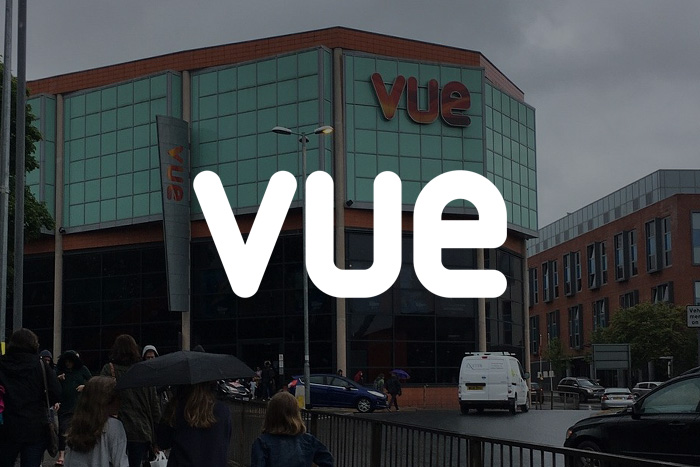 Entertainment
With seven screens, you can't miss watching your favourite new release in Vue Exeter.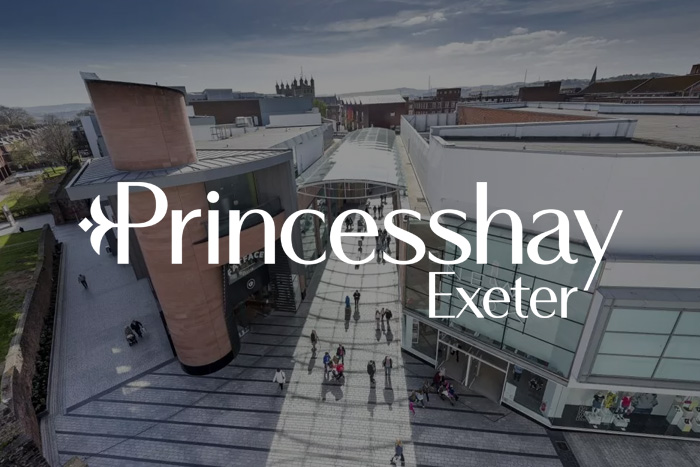 Shopping
With over 60 shops, Princesshay is the best shopping centre in the city.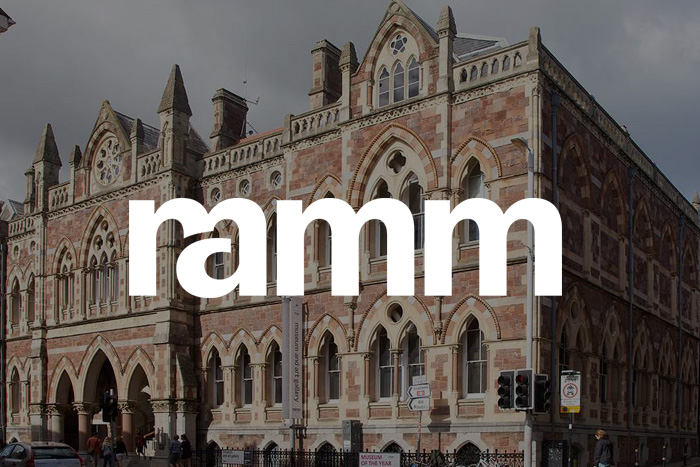 Explore
Royal Albert Memorial Museum & Art Gallery is an award-winning museum, and has 16 galleries with art from the city's collection and from all over the world.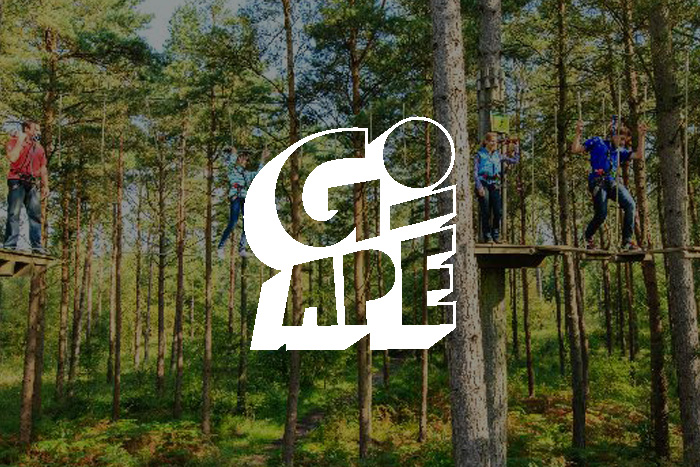 Outdoors
In Go Ape, fun is guaranteed: you'll scale the heights of the treetops, dare high level crossings, and take on a zip wire.

Explore more on student life in Exeter in our…
Common Questions
Where to find the best private student accommodation in Exeter?

If you want to be close to the city centre, Verney Street Studios is a fantastic option for private student accommodation in Exeter. Each studio is completely self-contained so you'll have a bathroom and kitchen all to yourself and you can choose from a bronze, silver, gold, gold plus or platinum option depending on your budget. 

You'll also enjoy a TV provided in your room as well as plenty of communal space and a lovely outdoor courtyard. There's easy access to local bus routes or if you prefer to have your own set of wheels, car parking comes with just a small extra charge.

As with all of our Project Student accommodation, Verney Street Studios has CCTV and 24-hour call-out security to make sure you feel safe and all bills are included in your monthly rent so you can plan your finances without any hassle. 

Whether you're an undergraduate moving out of home for the first time or a postgraduate in your last year of study, Verney Street Studios is a great option for private student accommodation in Exeter. 

Is Exeter a good place to be a student?

When it comes to student life, Exeter has some unique things to offer. Harry Potter fans can visit lots of places that inspired the author, J.K. Rowling and few cities can offer gorgeous, sandy beaches just 20 minutes away. Dartmoor, one of the UK's best national parks, is around half an hour away and the perfect spot to get away and do some hiking. 

When it comes to nightlife and socialising, Exeter is a little quieter than other student cities but that doesn't mean you won't have a great time. Friday nights at Timepiece are the place to be or grab a pizza at The Firehouse or an incredible breakfast at Boston Tea Party. You've also got independent cinema to enjoy at The Phoenix which also has poetry evenings and art exhibitions to visit. 

Where's the best place to live as a student in Exeter?

Position yourself close to both the city centre and university campus and you can't go far wrong. Verney Street Studios is just a short walk from campus so you'll be there in less than 20 minutes, plus the city centre is only 9 minutes walk away. With Project Student on hand to take care of any questions, problems or maintenance issues you might have, you'll be able to get on and enjoy student life to the full. 

For more information, email us at hello@projectstudent.co.uk or call us on +44 333 050 0099 to find your perfect private student accommodation in Exeter. 
Got a question?
Our friendly team are here to help whether it be in person, over the phone, or via email.
Get in touch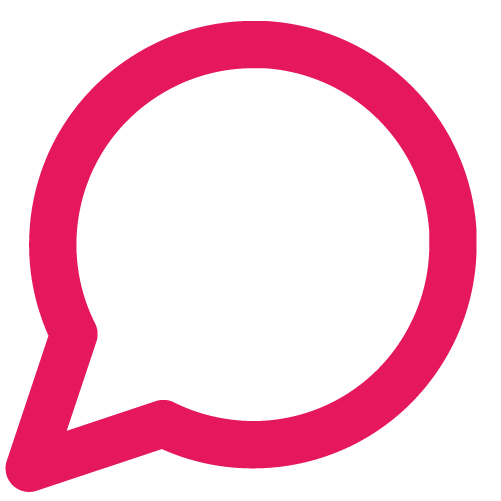 Back to top